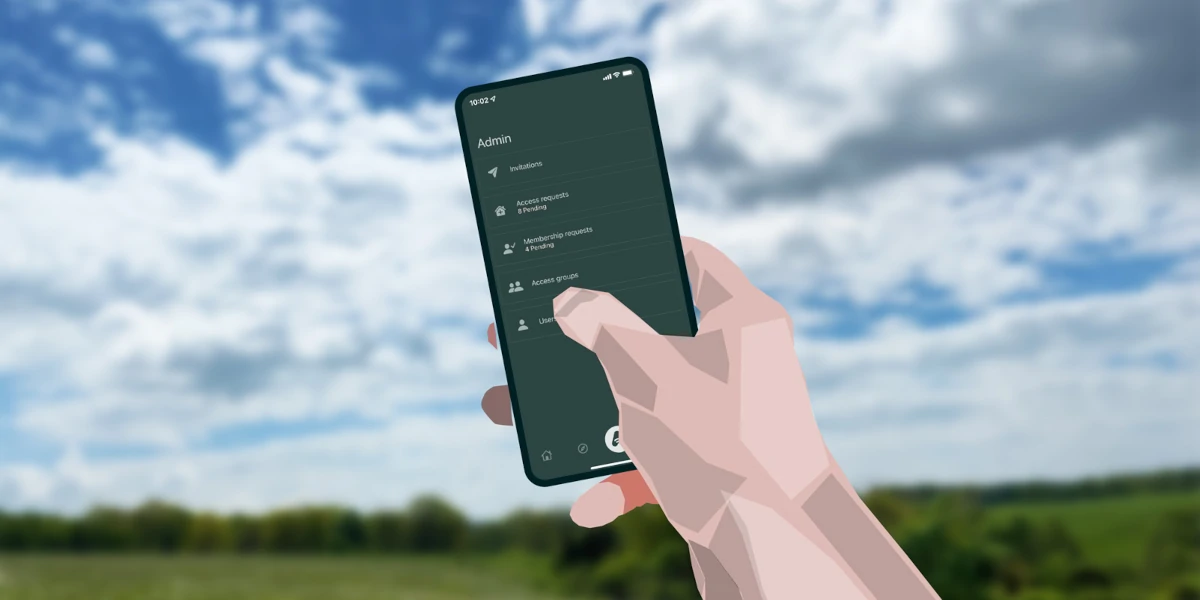 Accessy launches access control for doors directly in the mobile.
Accessy has now taken the step making it possible to fully manage access to doors through the mobile phone. With a subscription, the mobile now functions as an access control system that makes it possible to control who should have access to different doors.
"We want to make it even smoother for our customers who will now be able to handle access to their doors no matter where they are. We already do everything else through the mobile, shop, pay bills and declare. Of course we should also be able to open doors for both ourselves and others in a simple and safe way." Håkan Eriksson, CEO of Accessy.
Accessy places the digital key in the mobile app and access to various doors is administered through the portal. With the new app functions, you can now easily control who should be able to open different doors. One can e.g. manage staff access to the office directly in the mobile. In addition to the own doors, you can also handle those that the property owner has distributed, for example the gate, the recycling room and the garage. It is also possible to provide temporary access to craftsmen or real estate services. Many of the functions in the portal are thus moving into the mobile now.
"Before, we had to wait for a key for a few days, it's 2021 now and we live with both BankID and Swish in our pockets which has made life much smoother. Now we are able to fully manage our doors in an equally secure and smooth way through our mobile," Håkan Eriksson continues.
For more information, please contact: