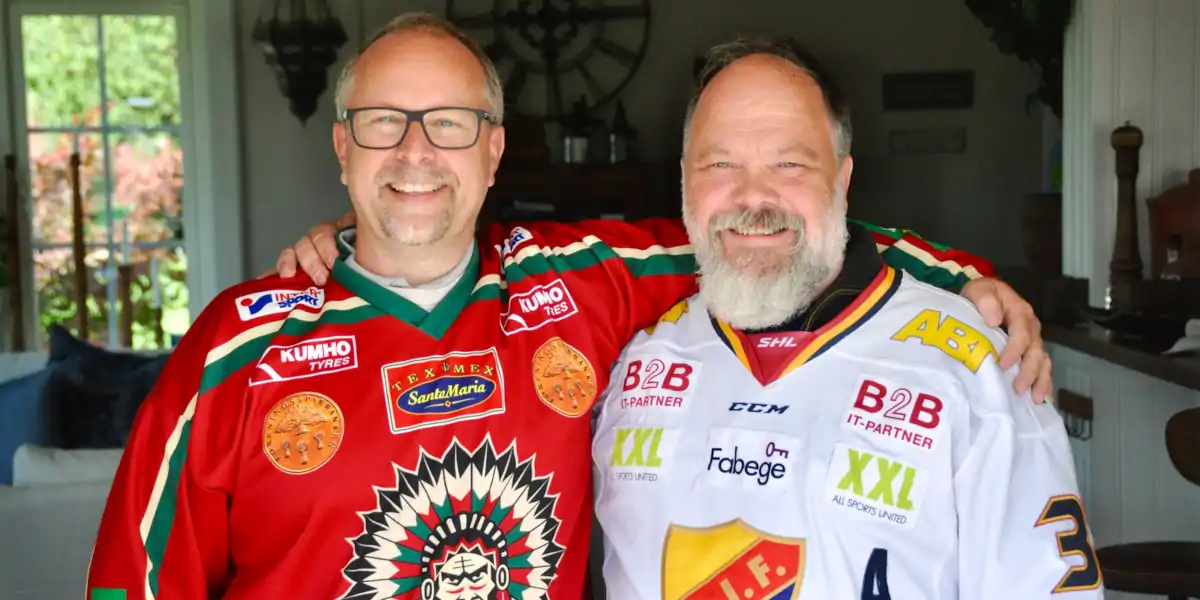 Martin Planvall and Michael Rehlin completely agree that Accessy shows the way for the digital lock management of the future. About ice hockey however, opinions still differ.
Accessy recruits industry leading expertise
Accessy has grown significantly since its launch on October 13, 2020 and now, we are proud to anounce two more big names from the security secotor to join the growing Accessy team; Michael Rehlin and Martin Planvall. Both have invaluable long term industry experience and the right skillset to help develop the growth of the new sales team.
Michael Rehlin brings more than twenty years of industry experience from, among others Bewator. Most recently he was Sales Manager for RCO Security and responsible for sales to real estate companies. Michael will be based Stockholm. Martin Planvall also has solid industry experience, and has previously worked for Passera Lås & Säkerhet, RCO and Bewator. Martin will work from Gothenburg as a base. With Michael and Martin now onboard with Accessy the sales department has clearer regions improving services to customers.
"Michael and Martin's combined 40 years plus industry experience will be incredible valuable for Accessy's continued growth. They have been around for a long time, seen how the industry developed and knows it very well. Now we will be able to seriously increase the pace and get better with their experiences. In addition, there are two people spreading well-being around them and I am extremely happy that they chose to invest in Accessy." Håkan Eriksson, CEO of Accessy AB.
"Accessy's open solution that already works with the established access control systems is both innovative and intelligent when it comes to simplifying key management. That they are also backed by a number of leading real estate companies the market only shows where we are heading as an industry and we want to be part of it and develop. Now we will invest in building strong sales and we will do that by working with our successful partners, then it will be smooth for ours customers." Michael Rehlin and Martin Planvall.
Accessy's digital service enables smooth and secure handling of locks the mobile phone. With the mobile phone as the key, it replaces all manual handling of keys, cards or tags. The service complements existing locking systems and is already adapted for most of the major lock suppliers on market. Accessy's vision is to establish an industry-wide standard for digital keys.
For more information, please contact: