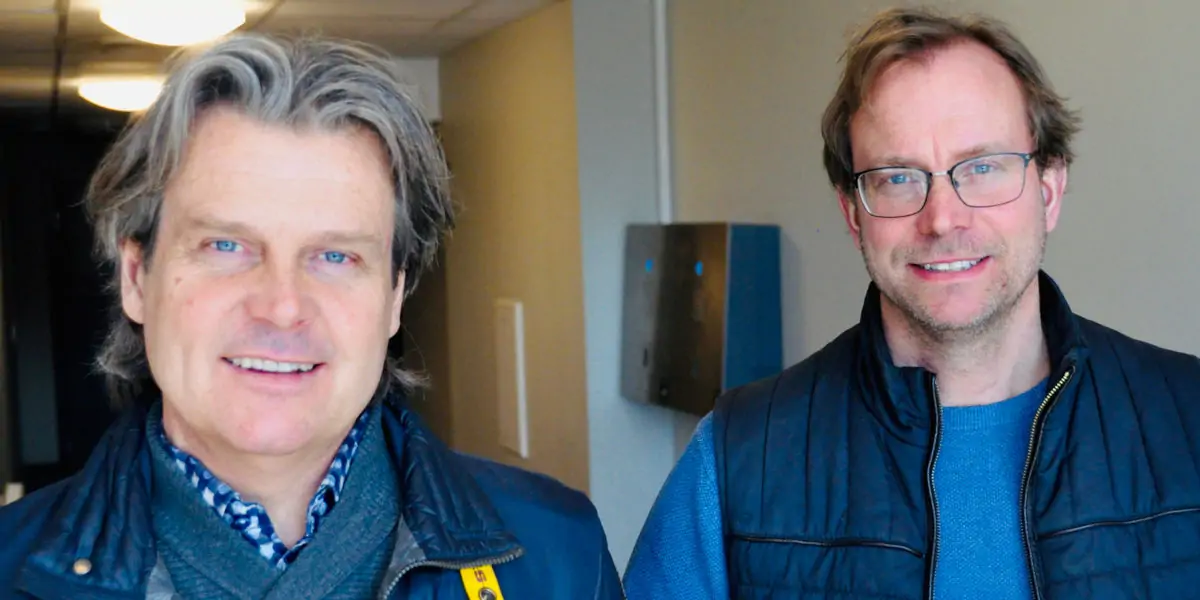 Håkan Eriksson, CEO Accessy and Erik Lindblom CEO Your Block in a property in Sollentuna where the mobile phone is the new key to the entire building.
Accessy's mobile key opens Svenska Nyttobostäder's properties.
ALM Equity and Svenska Nyttobostäder are the first Swedish housing companies to choose to invest in Accessy's mobile-based key in collaboration with the mobile apartment block platform; Your Block. Together, Accessy and Your Block have created a total service that simplifies all access administration for apartment buildings. Tenants can unlock the property's doors with their mobile, from the gate to their own apartment. Visiting tradespeople, shop assistants and other service personnel get temporary mobile access to the doors they require to carry out their assignments.
The collaboration between Accessy and Svenska Nyttobostäder is the first in the private housing market and shows the way forward for the industry. Accessy has so far focused on corporate offices and commercial properties but now demonstrates that the secure service works excellently for residential properties.
"In collaboration with Accessy and Your Block, we develop a user-friendly and secure ecosystem that simplifies everyday life for those who live and stay in our buildings. Goods and services can be delivered all the way to the apartments and the platform supports easy booking of common areas such as laundry rooms and association rooms. At the same time, the goal is to get rid of resource-intensive administration of physical keys, complicated door readers, codes and tags in our growing portfolio of almost 6,000 apartments". Tommy Johansson, CEO of Svenska Nyttobostäder. Säger Tommy Johansson, VD på Svenska Nyttobostäder.
Accessy places the digital key in the mobile. It is easy and safe to share who is responsible for allowing access, making it easy for real estate companies to manage their suppliers and partners.
"It has been very rewarding to work with Your Block and a forward-leaning housing manager such as Svenska Nyttobostäder. We see the same thing in the future where properties need to be opened up in a safe and cost-effective way. Thanks to our open API, together with Your Block, we can create user-friendly solutions that streamline property management. We see the collaboration as a first step into the housing market". Håkan Eriksson, CEO of Accessy.
For more information, please contact:
Tommy Johansson
VD på Svenska Nyttobostäder
Phone: 070-861 06 13