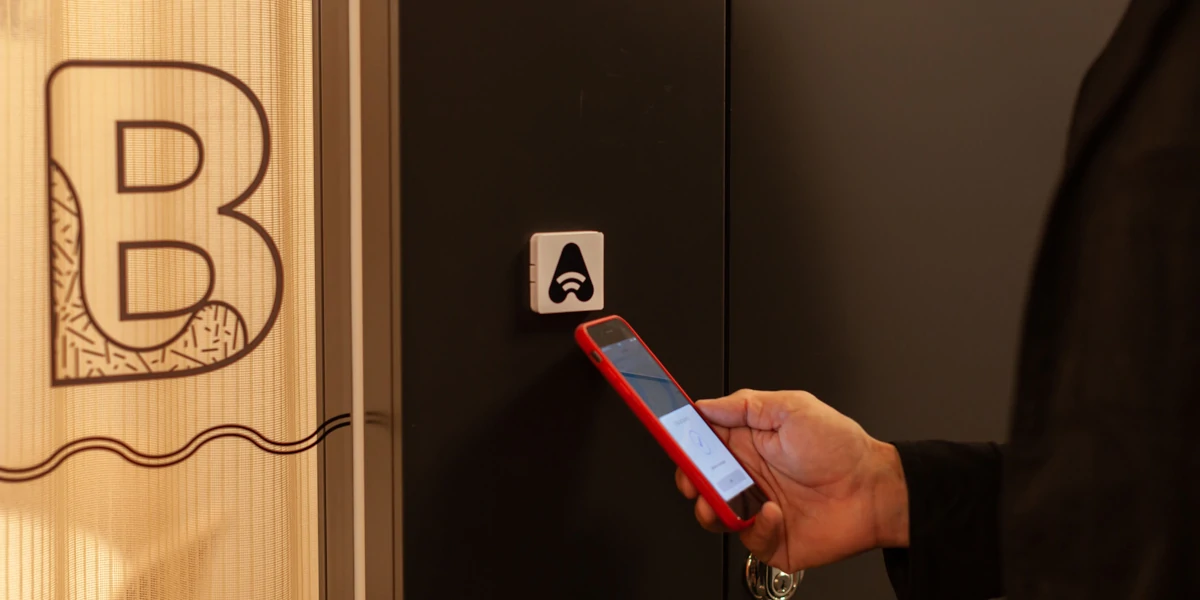 Accessy opens doors connected to the Integra access control system.
The collaboration between Accessy and SystemHouse Solutions means that you can now quickly and easily open doors with your mobile, this by Accessy now works with the Integra access control system.
From Integra version 8.10, smooth digital key management is supported by integrating Accessy. Accessy's service provides the ability to handle lock control in Integra in a safe and smooth way with the mobile phone and is a complement to Integra access control systems.
"Integrationen mellan SystemHouse Solutions Integra och Accessy är utförd baserat på standardiserade API gränssnitt och ger möjligheten att använda mobiltelefoner som ett alternativ till att hantera tillfälliga passager i öppna entré- och coworkingområden". Säger Jonas Ahlgren, Försäljningschef på SystemHouse Solutions.
The trend with open systems, fewer keys and a transition to more smart functions for access control systems is growing stronger. Accessy is the first service with Integra that provides the ability to manage lock control from a mobile phone.
"Integra används av många kunder som söker efter en smidig nyckelhantering, däribland många universitet. Vi kommer nå ut på ett helt nytt sätt till Bravidas kunder som använder Integra". Säger Håkan Eriksson, VD för Accessy.
For more information, please contact:
Jonas Ahlgren
Försäljningschef på SystemHouse Solutions
Telefon: 070-350 77 52