We want to create a new standard for how we open up and divide properties
How should keys to the city's buildings be managed to cope with the new sharing economy and all deliveries to those who live and stay there? This was the challenge that came from the real estate industry's leading players.
Joakim Hellberg and Håkan Eriksson combined their extensive previous experiences developing and selling IoT platforms for Ericsson (among others) and set out to solve this issue.
The solution was as simple as it was brilliant: Harness the power of the internet and place it at the door. A secure identity in a mobile phone that logs in every time the door is to be opened. Then all doors can be opened in the same way and it will be easy to share just as the internet itself has emerged. That was the starting point for Accessy. A strong consortium with Vasakronan, Castellum, Akademiska Hus, Fabege Humlegården and Fastighetsägarna Service backed up the idea. After a couple of years in development, Accessy is now available. The service is simple to use but also fast, smooth and most importantly secure!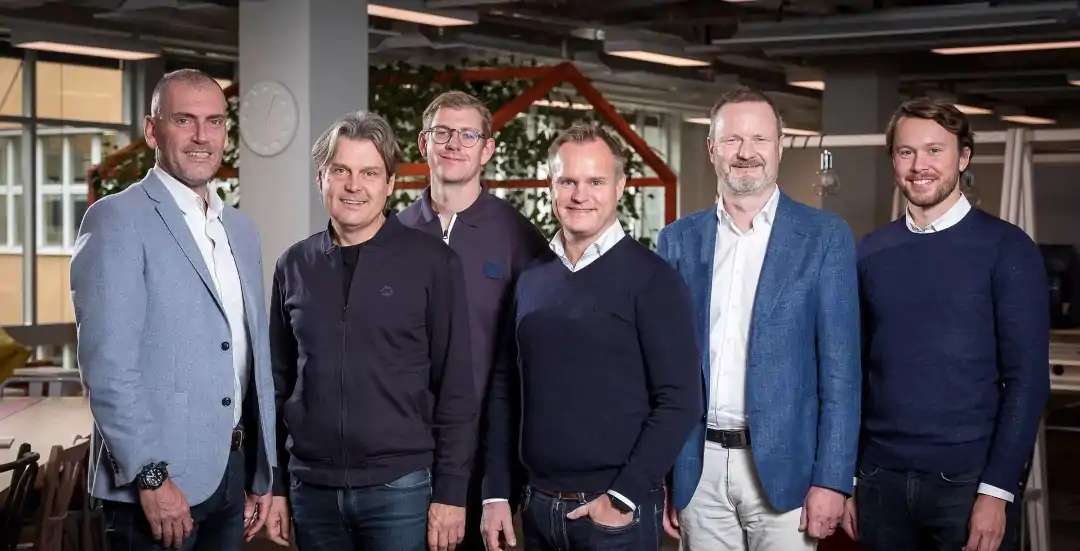 Accessy was launched on October 13, at the same time as Buildroid, led by Stronghold, and Novax entered with capital. Together, Accessy has now created a technologically innovative, secure and user-friendly service for managing digital keys. All to make buildings and the city more accessible than before. Accessy's vision to create a new industry-wide standard is now becoming a reality, in the same way as the banks did with BankID and Swish.
Do you want to know more?