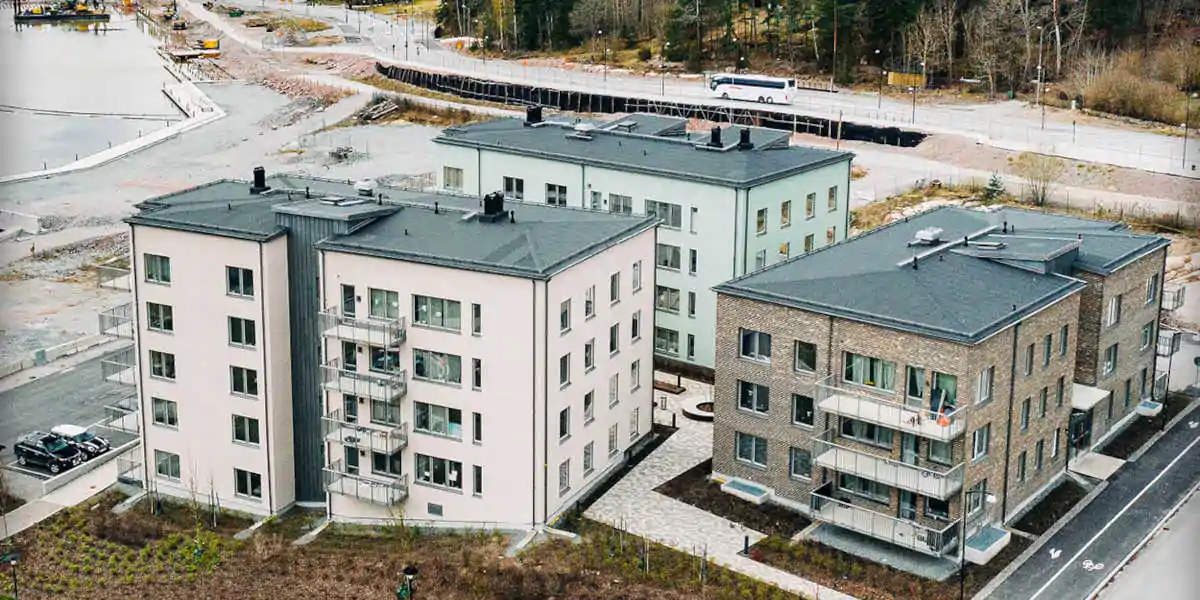 45 lägenheter i Brygghusen på Kastellgränd 7 i Solna är uppkopplade. Foto: Erik Cronberg
A Swish for real estate and as secure as a bank ID. Is Accessy the answer to the key digital question that the industry has been talking about for years?
It started with a problem statement. What will the digital key management of the future look like? How do we open up closed properties and how do we provide access to the new types of flows and ever-increasing deliveries? The parties who discussed the issue were the Fastighetsägarna Service, Vasakronan, Castellum, Akademiska Hus, Fabege and Humlegården.
"In the past, entrance systems have been strongly controlled by the companies that delivered them. We (Accessy) turn it around, take the power of the internet to the door and connect the locking systems so that you "log in" every time you open the door." Håkan Eriksson, CEO for Accessy.
Accessy basically acts as a keychain. The app contains digital keys for all doors you have been granted access to.